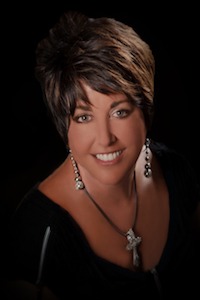 Jackie B
Co-Owner
SCHEDULE APPOINTMENT
REFER A FRIEND
BUY GIFTCARD
Year Started in the Industry:
1983
Year Started at The Hair Company:
2004
Favorite Quote:
"You need to change what you do if you want different results"
When and How did you get your Start:

I attended Vo Tech while in high school

Why did you choose the beauty industry?

Not sure. I went in to sign up for nursing, and walked out signed up for cosmetology.

Why do you love working at The Hair Company?

We have the most AMAZING team! I can honestly say I love each and every one of our team members!

Favorite Product & Why:

Wow. That's hard. For hair, my 'go to' always seems to be Redken Rewind. But everything bareMinerals is my favorites.

What is your favorite service to perform? Why?

When I was on the floor it was a tie between any kind of color and cutting to the headshape. Now that I am of the floor, my focus is on growing New Talent to be the very best.

What do you feel you are strongest in technically?

Cutting & color. In the background, I'm the 'idea' person.

List 3 words that describe you:

ATTENTION. DEFICIT. DISORDER.

What's your favorite thing to do in your off time?

WORK. (yes I know it's crazy). I also love to hang out with kids. They are the most amazing kids on the planet.

Is there anything else you could share about you?

I love to sew and design patterns (when I have time)